If you're looking for personal training in Tokyo/Osaka,
come to the Dr. Training!
Dr. Training offers
world-class personal training
from a unique perspective that
combines medicine
and fitness training.
We support dramatic changes in body shape and performance by linking various elements such as
"Neuro × Muscle × Cardiovascular Function"
with flexibility, dietary management, and more.
If you're looking for a high-quality personal gym with top-notch trainers,
come to Dr. Training.
POINT
POINT 01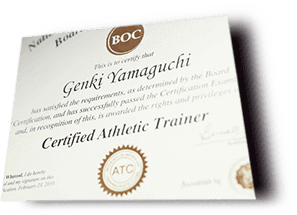 World-class
Knowledge & Technology
We have developed world-class training methods by utilizing the experience gained in Major League and the knowledge obtained from graduate school in the United States. Our ATC certification, a US national qualification in quasi-medical care, provides trusted expertise.
POINT 02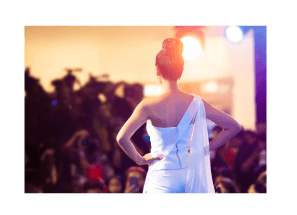 World's top 3 beauty pageants, etc.
Official Trainer
At Dr. Training, we focus on "maintaining an ideal body through continuous effort.
POINT 03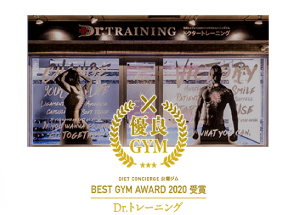 Best Gym Award
for three consecutive years
We have won the Best Gym Award for three consecutive years from among more than 1,000 personal gyms nationwide. As a personal gym that values being close to our customers, we will continue to support your health and wellness in the future.
POINT 04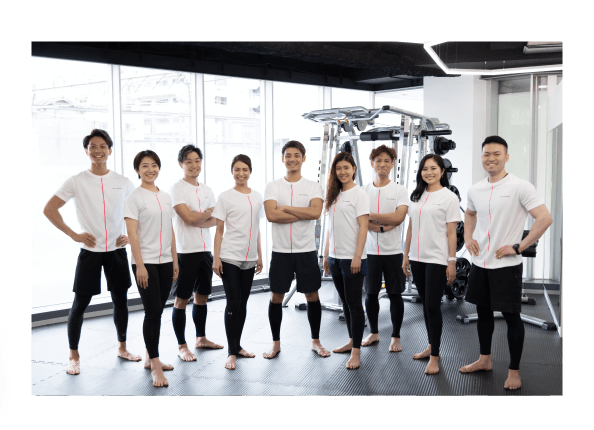 Personal trainers - 3% hiring rate!
At Dr. Training, our trainers are carefully selected from over 1000 applicants. Our world-class trainers provide completely customized training tailored to each client's individual goals and requirements.
Introduction of Personal Trainers
STAFF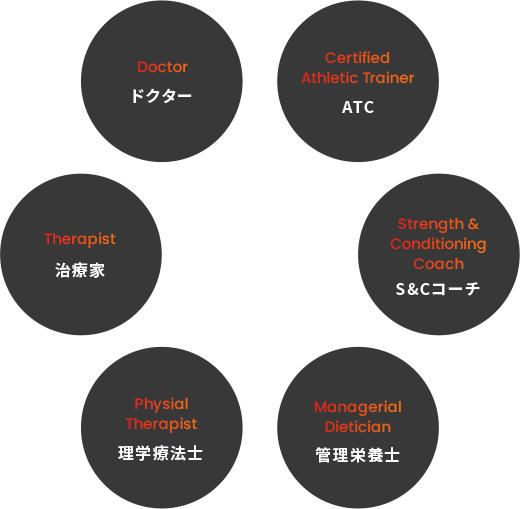 Teams of trainers and other specialists
TEAM Doctor,ATC,S&C Coach,Dietitian,PT,Therapist
At Dr. Training, specialists in various fields such as "doctors," "trainers," "nutritionists," "physical therapists," and "therapists" come together to approach a person's body from multiple angles.
Our policy is to take a team approach to not only improving performance, but also diet, health promotion, and rehabilitation.
Personal Trainers
LICENSE HOLDER
We have a number of qualified personal trainers.
Qualified personal trainers in other fields are available to assist you in training, managing your diet, and keeping you in shape.
*As of May 2022.
Personal gym
Dr.Training Trial Application and Inquiries
CONTACT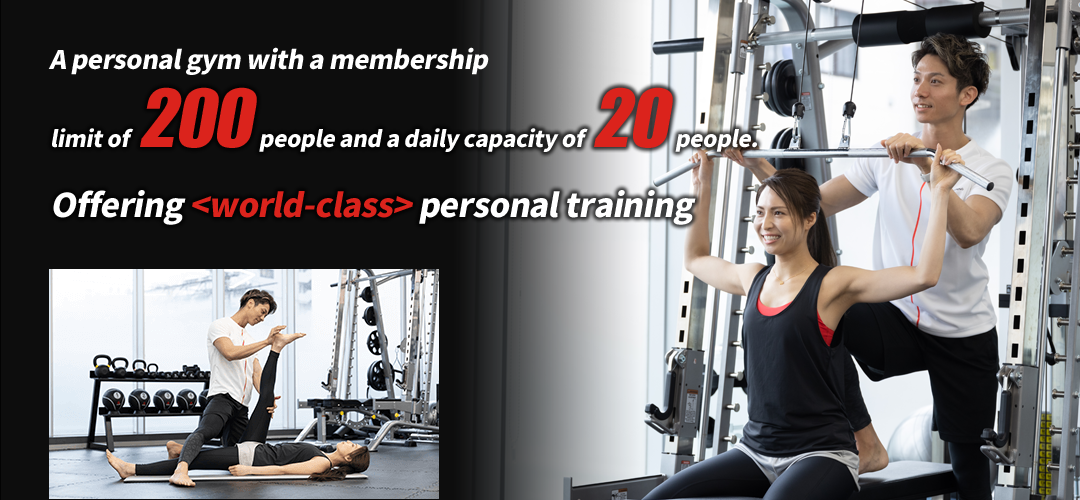 At Dr. Training, we place emphasis on the "personal gym" aspect of training, providing "completely customized" training for each individual client.
In order to provide high quality training, we limit the number of members to 200 and limit the number of clients to 20 per day. Even if you are training for the same purpose, the training you need will differ depending on your physical constitution and lifestyle.
Our training programs are not manuals, but "completely custom-made" training programs that will lead you to your ideal body. Please feel free to contact us even if you have never been to a personal gym before.
Gym list
20 Gyms in Tokyo, 1 Gym in Yokohama
,

3

Gyms

in Osaka

All Gyms are within 5 minutes of the station, so easy to get to!

In order to make maternity training as accessible as possible, we have many Gyms in Tokyo and Osaka.
Please visit the nearest Gym to you. Each Gym is open from 9:00 to 22:00.
Gym list(Tokyo)
Gym list(Kanagawa)
Yokohama-City
Gym list(Osaka)
Osaka Prefecture
Personal gym
Dr.TrainingPrice list
PRICE
| | |
| --- | --- |
| Monthly fee | ¥0 |
| Admission fee | ¥35,600→¥0(tax included) |
| Experience Training(60min) | ¥7,100→¥3,550(tax included) |
| Training(45min) | ¥7,100(tax included) |
| Training(60min) | ¥9,300(tax included) |
| Training(90min) | ¥13,700(tax included) |
| Nomination charge | ¥1,100~¥5,500(tax included) |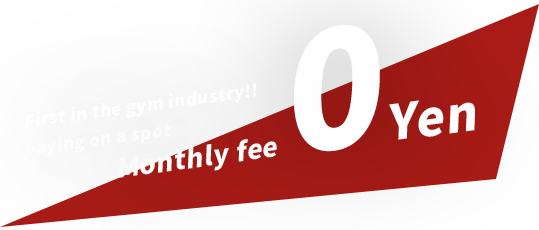 At Dr. Training, we do not charge a monthly membership fee in order to make "personal training" more accessible to our clients.
The reason for pay-per-use without monthly membership fees" would be a natural way to translate.
REASON 01We want you to make personal training a part of your life.
Nowadays, personal training is considered to be an "expensive thing." We do not charge a monthly membership fee in order to make our personal training gym more accessible to you. First, we want you to experience personal training and continue at your own pace.
We want you to experience personal training first, and continue it at your own pace, and make training a habit.
REASON 02We want training to become a habit.
We have adopted a "no monthly membership fee, pay as you go" system in the hope that those who cannot afford personal training will somehow make it a habit.
Of course, if you can train 3 times a week, that is great and we are happy to do so.
However, if you can only train three times a week for two months, it will not become a habit. If that is the case, we would be more than happy if you could train once a month for a year and be able to train on your own without coming to us.
REASON 03We want to be paid for the services we do.
If we charge a monthly membership fee and there are months when the customer does not attend, we are the only one who benefits and the customer loses.
Such a service cannot improve the quality of life of customers.
Therefore, we have decided to offer "no monthly membership fee, pay as you go" because we want to receive payment for the services we provide.
REASON 04We want you to put pressure on us.
We put a lot of emphasis on each session and do not want to provide personal training by inertia.
We have adopted a "zero monthly membership fee, pay-as-you-go" system in order to create a system where you can stop coming if you are no longer satisfied with our personal training and to put more pressure on our clients.
For this reason, we close the store once a week to do training & service training. We are always striving to provide the best personal training.
I hope that you can achieve your goals and improve your QOL (quality of life) through Dr. Training's personal training.
DIET COURSE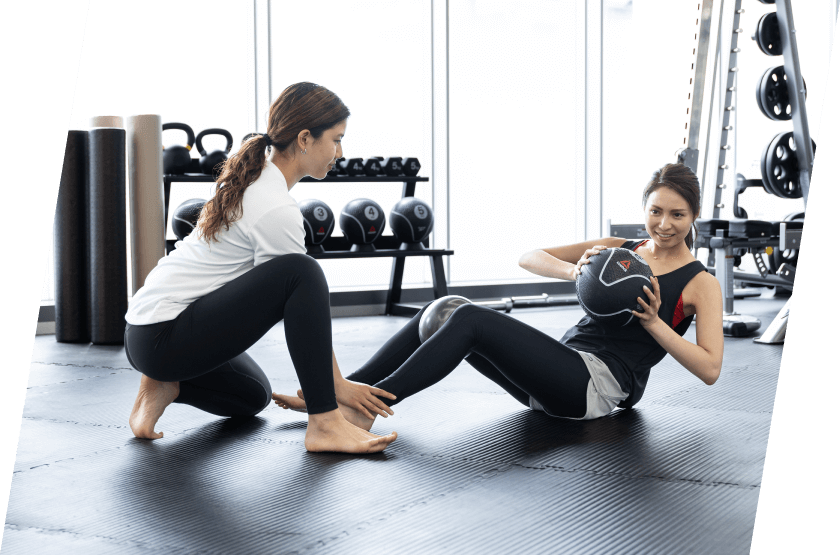 In response to requests from many customers, we have prepared an intensive course for a short period of time.
We recommend this course for those who have a wedding or body contest coming up, or for those who want to change their body in a short period of time in a concentrated way.
Now you can get free rental clothes every time and purchase our protein at half price.
Personal Training Fees
16 times course
¥148,800
→ ¥140,800

¥8,000OFF
24 times course
¥223,200
→ ¥205,200

¥18,000OFF
32 times course
¥297,600
→ ¥265,600

¥32,000OFF
*Compared to payment on a case-by-case basis
Personal gym

Flow of trial training

FLOW

STEP 01Contact

You will be contacted to schedule a trial training or free counseling.

▶

CONTACT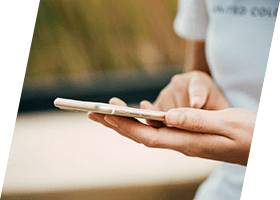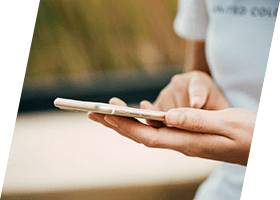 STEP 02
Visit, medical questionnaire, and counseling
You will be asked to fill out a form regarding your current physical condition and living situation.
Based on the information you provide, a personal trainer will conduct a counseling session.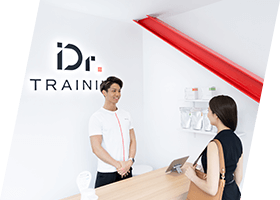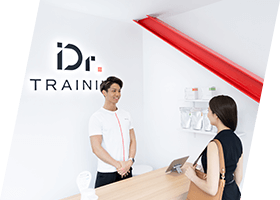 STEP 03
Measurement with a body composition analyzer
Measurement with a body composition meter.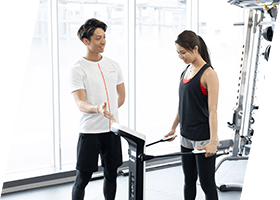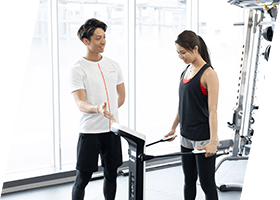 STEP 04
Customized personal training" would be natural ways to translate.
Training will be conducted in accordance with the client's objectives.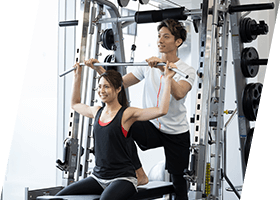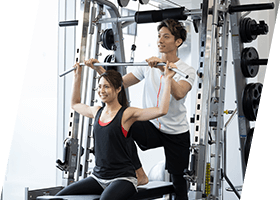 STEP 05
Proposal of future plans
We will make suggestions regarding training and meal plans.
FAQ
Are there trainers who can speak English well?
Yes, We have trainers who have experience studying abroad.
Is counseling free of charge?
Yes, it is. Please feel free to come for a free counseling.
What is the monthly membership fee for Dr. Training?
Monthly membership fee is 0 yen. Payment is made on a per-session basis.
What should I bring to training?
Training clothes, towel, and beverages. Dr. Training is barefoot, so shoes are not necessary. We also have rental clothes (tops: 330 yen, bottoms: 220 yen) and towels (220 yen).
Are there any dietary restrictions?
No. We do not impose any restrictions on your diet. Our personal trainers will give you appropriate advice on necessary nutrients and calories.
Is it possible to come to the program while I am in Japan?
Yes, it is possible. You pay on a case-by-case basis, so there are no extra costs. Online training is available even when you are overseas.